General information about POLYKUM e. V.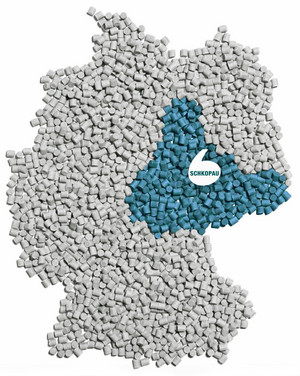 The "POLYKUM - Association for the Promotion of Polymer Development and Plastics Technology" is a collaborative network of plastic processors and applicators, machine builders, research facilities, universities and service providers with close links to the plastics industry.
POLYKUM was founded in 2002 with its headquarters in Merseburg, a central German location with a long tradition in chemistry and plastics technologies. The members today are located in all german regions with a strong plastics industry - and abroad.
The non-profit organization is currently comprised of about 50 members, including companies, networks, institutes and universities. POLYKUM´s core role is the promotion of the transfer of knowledge, innovation and technologies as well as the cooperation between corporate and scientific entities within the value chain.
The association´s intention is to support its members through suitable measures of communication, the organisation of events specifically tailored to members as well as the search for partners and the initiation of projects for the implementation of innovations for marketable products and services.
The objectives of POLYKUM e.V.
The improvement of cooperation between industrial and scientific entities as well as between companies within the value chain.
The transfer of knowledge, innovations and technologies.
Communicating innovations between members.
Support in partner search and project initiation.
Support in securing young talent from skilled workers to engineers.
Create opportunities for possible contacts to partner networks in Germany, Europe and worldwide.